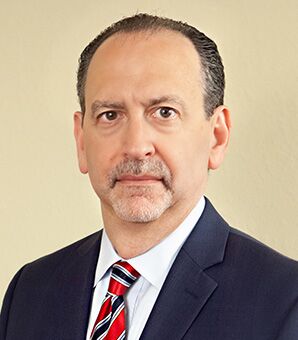 STEVEN M. GERSON WAS BORN IN BROOKLYN, NY IN 1962. STEVEN MOVED TO BROWARD COUNTY, FLORIDA IN 1979 AND HAS RESIDED IN BROWARD EVER SINCE. STEVEN EARNED HIS LIVING IN THE 1980'S AS A FLORIDA REAL ESTATE BROKER AND MORTGAGE BROKER AND AFTER THE BIRTH OF HIS FIRST CHILD IN 1989, DECIDED TO ATTEND LAW SCHOOL AT NOVA SOUTHEASTERN UNIVERSITY.
Steven is admitted to practice in all Florida courts.
In 1994, Steven graduated from Nova second in his class of 272, Summa Cum Laude. While at Nova, Steven was the executive editor of the Nova Law Review. At graduation he received the Shephard Broad Scholar Award, formerly known as the Deans Award.
Steven resides in Plantation with his wife of thirty-three years and their adult daughter and two teenage sons.
After one year of law school, Steven clerked with the insurance defense firm of Peterson and Bernard. From 1993 to 1998, Steven was employed at the largest Fort Lauderdale based law firm, Ruden, McClosky, Smith, Schuster & Russell, P. A. working in both real estate and litigation.
PRACTICE
In 1998, along with another attorney at Ruden, Mark J. Dearman, Steven formed his own firm of Dearman & Gerson and practiced with Mark until 2010. Steven and Mark handled a multitude of insurance defense matters, personal injury matters, accident cases, medical malpractice, as well as real estate transactions. In addition to practicing law full time, for the past fourteen years, Steven is also a part time Broward County Traffic Hearing Officer/Magistrate hearing cases in the West Satellite Courthouse in Plantation.