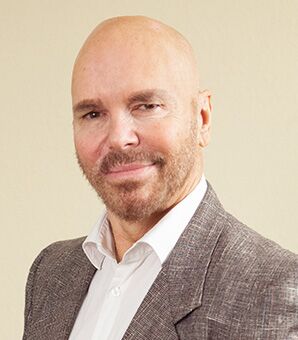 DANIEL W. COTLAR GREW UP IN NEW ORLEANS, LOUISIANA. DAN ATTENDED THE UNIVERSITY OF NEW ORLEANS, AND EARNED HIS B.A. GRADUATING WITH HONORS. HE EARNED A MASTER'S DEGREE IN SOCIAL WORK AT TULANE UNIVERSITY. AFTER GRADUATION HE WORKED WITH TROUBLED FAMILIES AND CHILDREN FOR SEVERAL YEARS IN THE ORLEANS PARISH SCHOOL SYSTEM.
In 1988, Dan attended Loyola School of Law and earned his J.D. in 1991. He was admitted to practice law in Louisiana in 1992. Dan moved to Atlanta, Georgia in 1993 and was admitted to practice law in Georgia in 1994. Dan is also admitted to practice in Louisiana.
Dan worked for a plaintiff law firm for two years in Atlanta, representing victims of trucking and auto accidents. He went on to open his own law firm based in Atlanta and serving all of Georgia. He has earned his clients millions of dollars during his 24 year career.
Dan has extensive experience in negotiations and conflict resolution. Along with his office in Atlanta, he has a residence in Broward County, Florida. Dan has lifelong ties to Georgia and Florida.
PRACTICE
Daniel's education, practice history, and passion is to represent those whose life has been changed by the negligent or irresponsible actions of others. Whether an insurance company or business refuses its responsibility offer and perfrom fair and equitable practice in a safe manner, or accident victims seek justice delayed or denied, Daniel's dedication, professional knowledge, and experience have created a record of outstanding client results.
Daniel is admitted to practice in all Georgia Courts, and selectively handles cases nationwide.