JUSTICE LAW, DANGEROUS PRODUCTS LAW FIRM, PLANTATION FLORIDA
At Justice Law, our attorneys have successfully represented consumers in lawsuits against manufacturers and companies involving defective products and product recalls. Our experienced trial attorneys have recovered millions of dollars on behalf of injured clients in cases involving dangerous products, automobile defects and recalls, dangerous drugs, and defective medical devices, to name a few.
Large corporations and businesses often stress product sales and profits first and overlook consumer safety. Serious injuries to consumers can be avoided if product manufacturers and product distributors take the appropriate steps to ensure consumer safety. Many states including Florida have enacted comprehensive products liability statutes to protect the people from defective products that cause injury or damage to the consumer. These laws often hold businesses along the chain of distribution of a manufactured product responsible for damage caused by that product. These businesses may include the manufacturers of component parts, assembling manufacturers, wholesalers, and/or retail stores.
WHAT TYPE OF NEGLIGENCE DOES YOUR DANGEROUS OR DEFECTIVE PRODUCT CASE INVOLVE?
At Justice Law, our lawyers handle all types of defective and dangerous products cases:
Brake and Gas Pedal Defects
Safety Equipment Defects
Safety Belt Failure
Crush Damage
Defective Steering Mechanisms
Structural Problems- frame, body, and/or engine
Tire Defects
Product Recalls-Dangerous Drugs
Accutane
Actos
Avandia
Byetta
Depakote
Fosamax
GranuFlo
Lexapro
Reglan
Selective Serotonin Reuptake Inhibitors (SSRIs): Celexa, Paxil, Proza, Zoloft
Yaz
Yasmin
Ocella
Product Recalls- Defective or Dangerous Medical Devices
Defective hip replacement device: Wright, Zimmer, Stryker, Depuy
Defective knee replacement devide: Zimmer, Depuy, Smith and Nephew
Infuse bone graft: Medtronic
Transvaginal mesh
Surgical Mesh
TOXIC EXPOSURE MASS TORTS
Benzene Exposure and Leukemia
Justice Law results speak for themselves- please visit our case results page.
AUTOMOBILE ACCIDENTS AND INJURY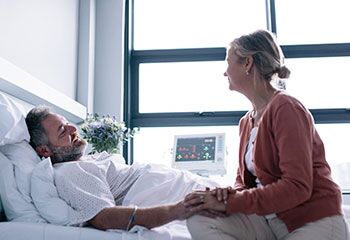 To contact an experienced personal injury attorney at Justice Law and to get a free and confidential case evaluation, please fill out and submit the contact form on this web site, email us or call us at (954) 515-5656.